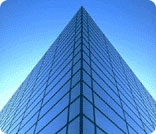 Sanwang Branch of Shanghai Mechanics & Electronics Co., Ltd, founded in 2000, is a manufacturer that specializes in various water pumps, motors, wind machines. These products are mainly used for cooling machine tool, glass grinding machine, oil barrel, oil pump, air conditioner cooling pump, publishing equipment and other assembly products. With 3C certificate, we assure that our products have reliable quality so that they have gained acknowledge from customers. By consistent improvement and attempt, we have been exploiting our own new value all the time.
Competition between enterprises is the competition between qualities. Therefore, we have always taken "live on quality, develop by credit" as our enterprise principle, and always advocated normative management, creative operation and knight service. Through our company's development of many years, our products have sold all over the country, and been exported to Southeast Asia and Europe, etc. And they have gained great reputation from our customers. Efficient tech team and perfect technics equipment have gradually formed scientific and systematic management frank and operation pattern. However, we will still carry over reformation and creation, so as to reach the level of international first-class enterprises.
"Quality first, credit standing foremost" is the persistent principle of our company. We warmly welcome clients in all circles to contact and cooperate with us.